Brand tailoring
To me, building a brand is like tailoring a hand-made dress. To make it right, I need to know the taste, the goals, the very mission of the people I'm working for.

Communicating

with the client is the basis for designing a fit, lasting face for the brand I'm working on.
Tap on images to see the projects ︎
Visualizing
I have a very dynamic and exploratory approach to my visual style. Mixing different techniques and continuously experimenting with new tools and trends allows me to constantly evolve and find new ways to express myself visually. This dedication to research and experimentation is likely to result in a visually

unique

and distinctive style that reflects my personal interests and passions.

In order to further develop and refine my visual style, it's very helpful to focus on specific themes or concepts that I'm are interested in

exploring

. This could involve learning about different art movements or techniques, studying the work of other artists and designers, or simply playing around with different tools and materials to see what works best for me.

Working closely with the client is essential in design, as it allows me to understand their needs and preferences and to create visual solutions that meet their goals.

Collaboration

with the client allows for a more personalized and effective end result, as I'm able to incorporate their feedback and ideas into the design process. It is important to remember that the client is the ultimate decision maker and designers' role is to provide them with the best possible options for achieving their desired outcome.
Here's a free stream of past works ︎
Poster design for the art show "Questa terra è il mio corpo e queste mura le mie mani" - 2022
Poster design and 3d rendering for the art show "Si può desiderare il passato come futuro?" - 2022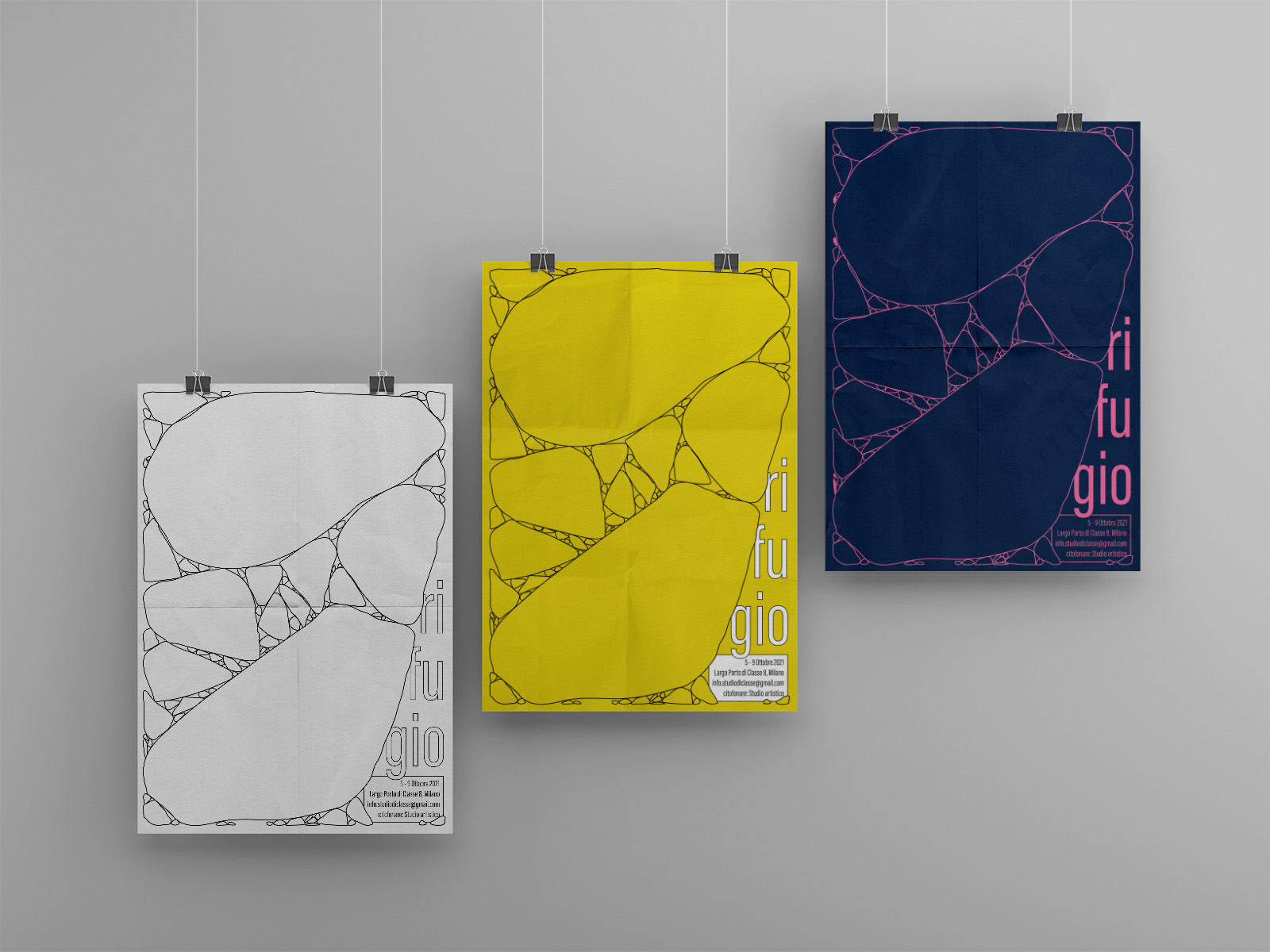 Poster design for the art show "Rifugio" - 2022
Poster design and 2d animation for the art show "Tre modi per dire la stessa cosa" - 2022
Data visualization for Seedtag - 2018/2022